PHAISTOS DISK INSPIRED JOURNEY TO CRETE
HERAKLION HARBOR, CRETE
PERSONAL PHOTOGRAPHS OF THE ISLAND OF CRETE
Herkalion Harbor | Downtown Heraklion | Herkalion Shops
Heraklion Museum | Knossos, Crete | Ruins in Crete
Island of Crete




Copyright Notice - Disk of the World - Text and images copyrighted March 21, 1993-2017, Claire Grace Watson, B.A., M.S.T., U.S. Copyright and under the Digital Millennium Copyright Act of 1998, All rights reserved. No part of this web page may be reproduced or transmitted in any form or by any means without written permission from the author, except for the inclusion of brief quotations in a review.
PHAISTOS DISK
SIDES 1 AND 2
1600 BCE, Crete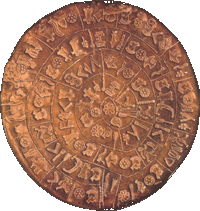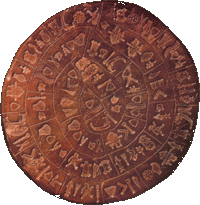 of the Phaistos Disk
with pictographs color coded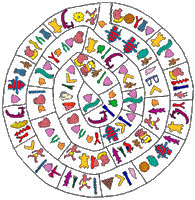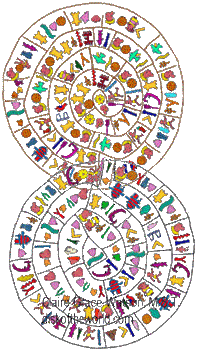 My exact tracing
of the Phaistos Disk, pictographs removed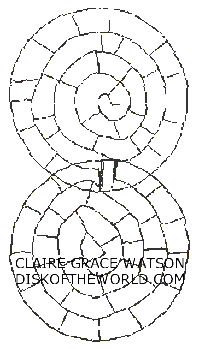 My exact tracing
of the Phaistos Disk with pictographs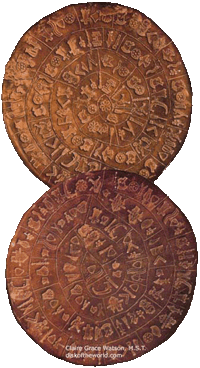 The artist(s) of the disk puzzle populated the spirals with pictographs as place holders for the hidden large pictographs (patterns), revealed when the matching pictographs are connected with lines, as in connecting points with lines in geometry and stars with lines in astronomy to produce constellations.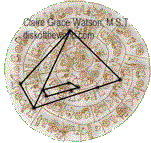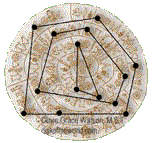 PHAISTOS DISK SOLUTION BY CLAIRE GRACE WATSON, B.A., M.S.T.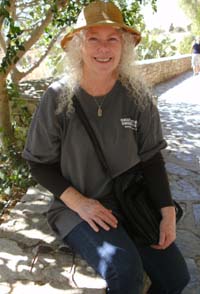 CLAIRE WATSON
IN PHAISTOS, CRETE
FANTASY INTERVIEW WITH SIR ARTHUR EVANS