Reading from two different Tarot decks, $25.00.
Via email or over the phone, your choice.

GHOST STORY AND MURDER MYSTERY IN ST. AUGUSTINE, FLORIDA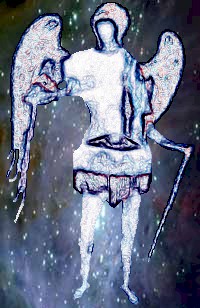 In St. Augustine, Florida, a murder investigation is complicated by supernatural events when the ghostly residents of the local Astral Plane get in on the action.
A serial killer is loose in the sleepy old town. The local authorities try to hush it up, but writer Grace Courage thinks it will make a best-selling book so she decides to investigate on her own.
She soon learns she is entering a dark realm more frightening than ghosts when she becomes the target of a killer. All may be lost if not for the ghosts and her connection with her guardian angels. Grace must decide who to trust, but the decision she makes puts her life in danger.
---
Did you just want to donate without receiving a gift?
---
---
DISK OF THE WORLD
A Spiritual Revelation about the Enlightenment and its Social Oppression

This is a Shield Guide portal. We are a vast organization of beings from all parts of the universe and an interdimensional organization of life systems that represent a winged body of planetary systems. We assist in developing light-network domains and appear when requested to shield and guide civilizations on ascension paths. We form portals bridging this evolutionary domain to others in the universe on similar ascension paths.
Copyright Notice - Disk of the World - Text and images copyrighted March 21, 1993-2017, Claire Grace Watson, B.A., M.S.T., U.S. Copyright and under the Digital Millennium Copyright Act of 1998, All rights reserved. No part of this web page may be reproduced or transmitted in any form or by any means without written permission from the author, except for the inclusion of brief quotations in a review.