PHAISTOS DISK MAZE OF DAEDALUS - JOURNEY TO THE GREAT PYRAMID
PHAISTOS DISK SOLUTION - HIDDEN PATTERNS
THEORY OF MINOAN ASTRONOMY AND PRE-EUCLIDEAN GEOMETRY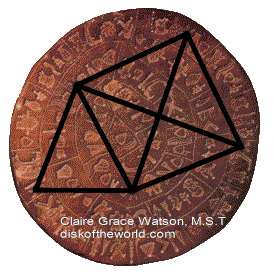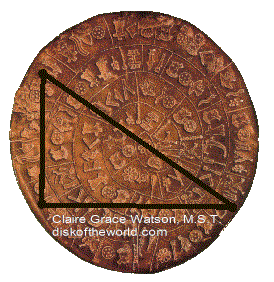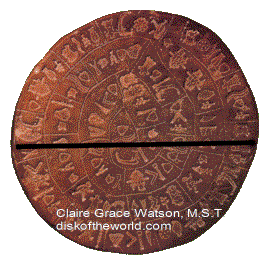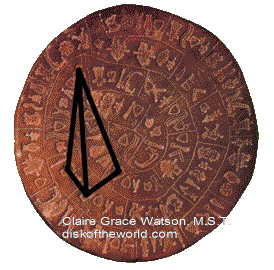 Page 9 - CLAY POSTCARDS #7-10 - GREAT PYRAMID GEOMETRY

This Great Pyramid geometry indicates knowledge of how it was built.

Phaistos Disk Hidden Patterns - (1) Apex, base, and two sides; (2) Right Triangle; (3) Diameter; (4) Obelisk, formed by connecting matching pictographs.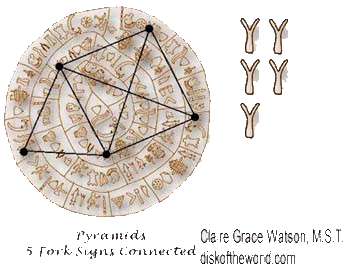 I think this pictograph on the Phaistos Disk represents triangle. The five triangles on this side of the Phaistos Disk create five triangles on the disk that, when connected, reveal a new, brilliant pictograph; two views of the Great Pyramid - apex and base and two sides.